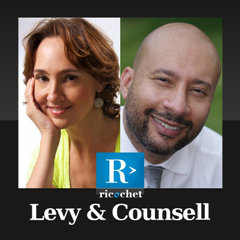 Over at Ricochet.com, our producer Scott named this podcast The Politics of Petulance after an article of the same name by David Horovitz in the Times Of Israel that Judith and I mention towards the end of our discussion.
There are a few other sources I'd like to give credit to: Yau-Man Chan at Skepticblog writing about the curious cult of the Dalai Lama, this piece in The Economist about the squeezing out of Palestinian president Mahmoud Abbas, this commentary by the Israeli ambassador to the US in the Washington Post. this post by Norman Geras at normblog about the crimes perpetrated by Hamas, and this piece by Stephen Pollard, editor of the Jewish Chronicle, about the Israeli government's latest expansion of settlements.
I'm happier with my performance in this episode than in the others; Judith is excellent as ever—she gets understandably passionate about the injustices done to Israelis by fashionable international opinion—and the audio and communication quality is the best I've heard it so far. Our listener numbers are down a little from the first episode, but I am pleased that we're now getting rave reviews in the live chat and the comments. On the Internet, it's easy to be Famous For Fifteen People; it's harder, but more satisfying, to inspire fifteen people to mad enthusiasm.
If you left kind words or downloaded, thank you. Here's a link to the Levy & Counsell show on iTunes.
[display_podcast]